BUSINESS PROCESSING OUTSOURCING
Corpserve provides Business Processing Outscourcing Services and we take pride in our excellent service delivery that has seen us creating high value for our clients across the region.
BUSINESS PROCESSING OUTSOURCING
Business Process Outsourcing
Corpserve has, over the years, adopted the Business Process Outsourcing Concept where it concentrates on Back Office Outsourcing Services. With our highly dynamic and dedicated staff, you can trust us with your cumbersome back office processes while you concentrate on your core business activities. Corpserve delivers a swift task turnaround time and accurate output.
Data capturing and Archiving Solutions
Over the years Corpserve has realized the need to outsource its capacity in data capturing and processing to organizations that my not have the capacity and time to do that. The provision of this service has seen Corpserve's involvement in big regional IPOs. In Zambia, Corpserve has participated in the Airtel, Zambia National Commercial Bank plc and Madison Financial Services IPOs whose processes involved massive data capturing and processing. Thus Corpserve's specialized team and equipment save companies from the agony of dealing with huge back-office data capturing and processing management as well as saving them from investing in equipment required for such data processing. Corpserve provides Data and Document Management services whose main thrust is in treasuring and managing corporate information entrusted in us. This service can be enjoyed by any organization that requires its data to be securely managed by professionals who from time to time can produce interactive information and reports out of the same data to be used for policy formulation or any other reasons.
Specialized Printing and packing services
Corpserve understands that the efficiency in the process of collation, retrieval and personalized presentation of information is critical for achieving larger market-share and improved profitability. Organisations are increasingly adopting the use of professionals who understand such concepts to have better control over documents and data inundation. This is where Corpserve comes in. We have a department that handles specialized printing and packing services for that powerful output that places the organization's brands well above their competitors.
Online and Short Code Products
In its quest to break the geographical and time barriers normally associated with services industries, particularly in the stock market, Corpserve has introduced interactive online services to offer stock market participants access to share registry services on secure internet platforms. With the realization that internet may not be readily accessible for all the market participants, Corpserve went a step further by modeling short code services which are accessible to all mobile telephone users. This shift from the traditional share registry services has enhanced the way market participants access their portfolios and interactive stock market information.
Linkage to the mainstream share registers
Online and short code facilities give shareholders links to their share accounts under our administration. Thus, registered shareholders can access details of their share accounts through secure internet platforms. They are therefore now able to communicate with Corpserve to pass any information they desire more swiftly than before.
Mobile & Wireless Platforms
In an effort to enhance communication with stock market participants, Corpserve has introduced mobile and wireless platforms where participants can enquire via the mobile phones under the pull services category. Corpserve also push valuable information to shareholders like dividend announcements, confirmation of dividend deposits, cautionary statements and alerts through the registered participants' mobile phones.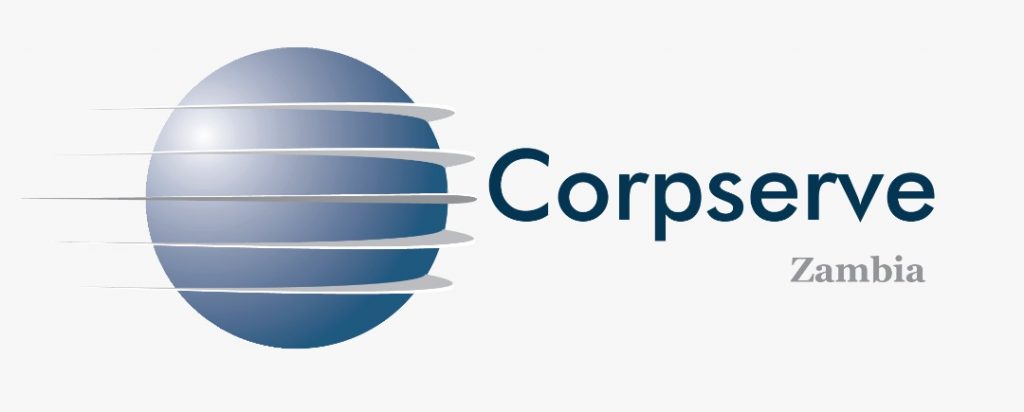 6 Mwaleshi Road, Olympia Park,
PO Box 37522,
Lusaka,
Zambia
+260 (211) 256969/70; 295888
Fax: +260 (211) 256975